Learn how to create contracts using your automated templates
Generating contracts from automated templates
Once you've created your automated template, you're ready to run it through the self-service questionnaire. But how?
Generating a draft from a template
Click Draft & sign in the top menu,

Click the green New from template button,

Choose the template you wish to use and click the blue Create button.

From thereon, simply check off the preparations (if you've added any) and answer the questions of your template to generate a contract.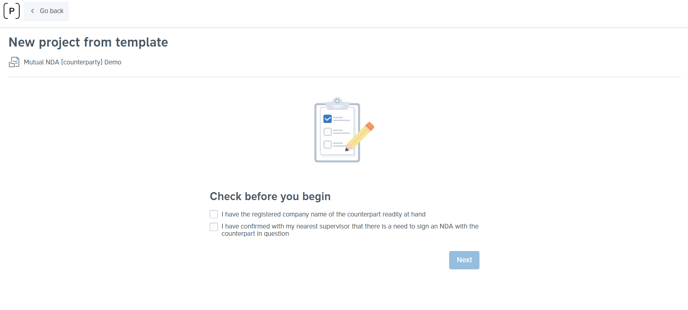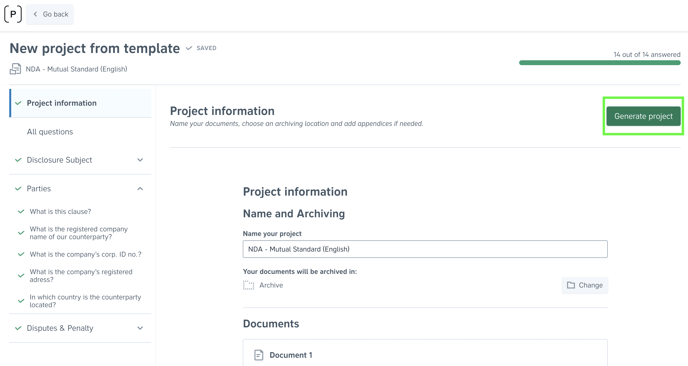 Pro tip: To allow for more use cases, you can allow users to upload files on their own when drafting from a template.
PS. Did you know that you can set a template to automatically archive all contracts generated from it to a specific folder?