Learn how to collaborate on templates and projects by commenting and redlining
Collaborating on templates and projects
Precisely makes it easy to collaborate on templates and projects with your team.
Collaborating on templates
By opening a document in the Precisely editor, you can collaborate by leaving a comment.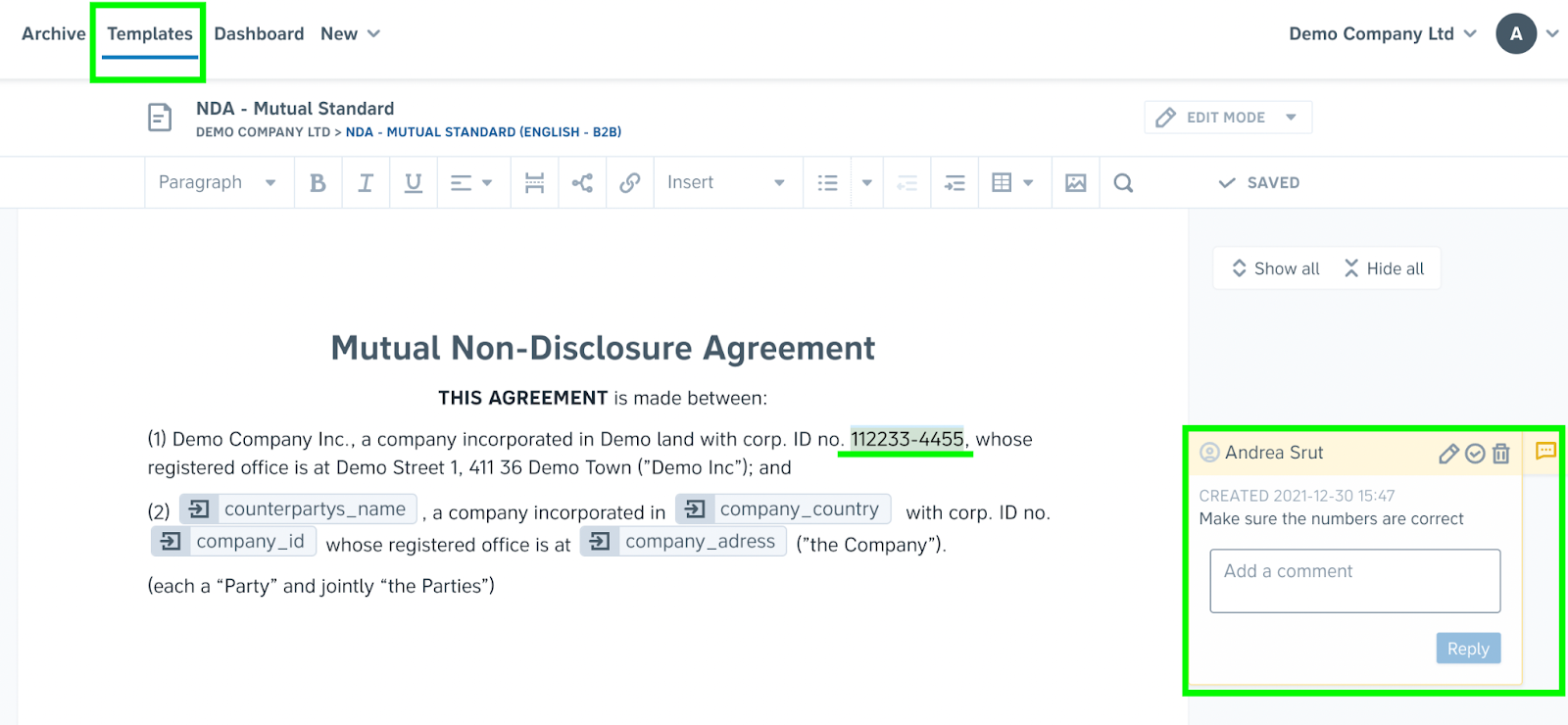 Note: Due to user roles and access policies, only admins and managers are able to access the template and make changes or comments.
Collaborating on projects
In a similar way, users can collaborate on generated projects and documents. On top of being able to leave comments and remarks, they are also able to redline project documents by using the suggest mode.
The suggest mode allows you to redline in three different ways:
Suggest replacement: highlight the text that you want to suggest a replacement for and enter your replacement.

Suggest removal: delete the text you want to suggest to be removed.

Suggest addition: add the text that you want to suggest to add.
To collaborate by redlining a project document, simply
Click Draft & sign in the top menu and click the draft which contains the document you want to redline,

If the project only contains a published document version, start by creating a new draft version,

Open the draft document in the editor by clicking the Edit button on the right-hand side of the document,

If not already selected, switch to the suggest mode using the mode selection dropdown on the top right-hand side of the editor.