Learn how to sign up for a Precisely account
Sign up to Precisely and automate your contract workflows. To get started, simply
Head over to the signup page,

Fill out your information,

Click the link in the confirmation email sent to your email inbox.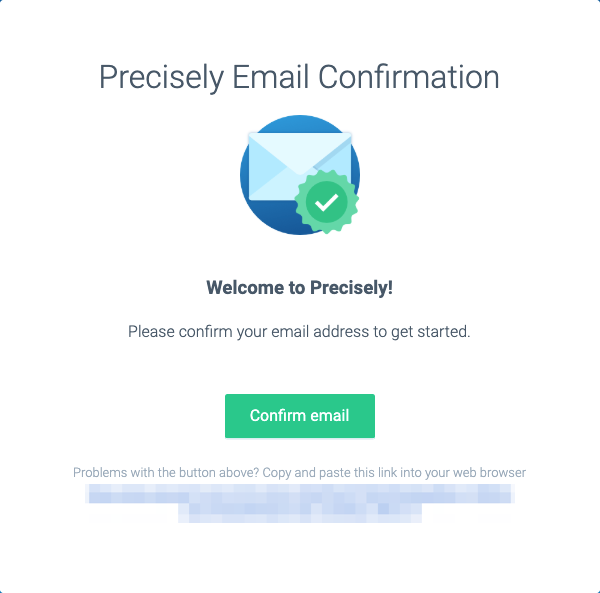 Welcome to Precisely! Don't hesitate to contact us if you have any questions.
Note: To join an existing organization, users must be invited by a member of it. More information on how to invite and set up your team can be found here.