Learn how to contact Precisely for support or other questions
We're here to help! 🚨🦸‍♀️
You can contact Precisely in several ways, depending on what you need help with.
SUPPORT CHAT ➡️ Quick help and bug reporting
If you'd like to get help quickly or you've been experiencing a technical issue, you can contact us through our support chat. Click the chat widget in the bottom right corner of either the Precisely platform or this Help Center.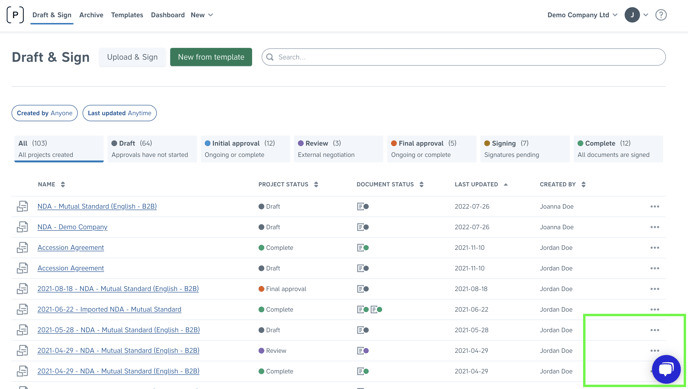 Through the chat widget, you're able to
Quickly search and find relevant articles
View your past conversations with Precisely Support
Start a new conversation by clicking on the blue pencil symbol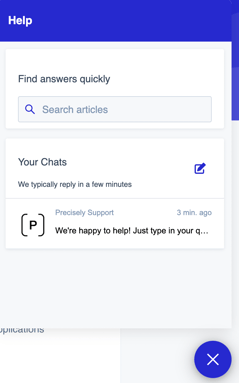 Our Support team operates Monday to Friday from 9.00 to 17.00 (CET) on ordinary business days in Sweden.
We always reply as quickly as we can! 😊
P.S: If you'd like to get in touch with us in another way, our Support team is also available by email at support@precisely.se.
PRODUCT PORTAL ➡️ Submit ideas and improvement suggestions
We wouldn't be anything without you and we, naturally, want to provide the very best service we possibly can. This includes taking all feature requests into consideration and listening to your feedback.
If you want to request a feature, upvote an already requested feature or provide feedback, you can do so here.
YOUR ACCOUNT MANAGER ➡️ Plan upgrade, adding new users or departments, onboarding, e-signing, integrations, and service requests
Are you already a customer who wants to know more about setting up integration and e-signing solutions, or simply wants to add more users to your current plan?
Contact the person responsible for your account, or send an email to customer-success@precisely.se
(STILL) NOT A CUSTOMER? ➡️ Decide how you want to get in touch!
- Book a meeting to see Precisely in action and discuss how it can benefit your business
- Start your 14-day free trial
- send us an email at hello@precisely.se if you have other questions or an RFI