Learn how to register external contracts by adding metadata tags and reminders with ease
Contract registration
With Precisely, you can register external contracts by adding metadata tags and reminders to them. You might even get suggested values - such as names and dates. Currently, the suggestion functionality is mostly compatible for contracts in the English language.
Registering a contract
To register a contract, simply: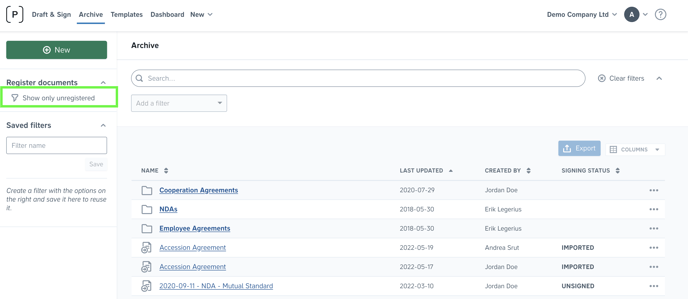 Click Archive in the top menu and select Show only unregistered in the left-hand menu,

Click the document you'd like to register and open it in the registration view by clicking the View and register button,

To create a metadata tag or a reminder, simply click the markup and set the parameters for the metadata tag/reminder.

You might also get some suggested metadata tags on the left-hand side of the registration view. Simply click the Add button to add that metadata tag.

Once you have finished the process of accepting and/or adding all metadata in the contract, turn on the REGISTERED toggle button. By registering, you're marking that you've completed adding metadata for this document.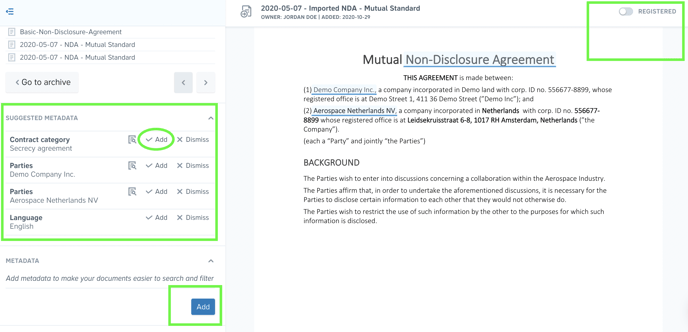 Note:
If Precisely is not recognizing certain items in your uploaded documents or suggesting related metadata tags, that is most likely due to the system not being able to identify what those items are or what metadata tags they might relate to.
If you have any feedback or want to learn more, don't hesitate to contact us.