Learn how to automatically archive contracts created from your templates
By setting up automated archiving for a template, all contracts created from that template are automatically stored in the correct folder.
Setting up automated archiving
To set up automated archiving for a template, simply
Click Templates in the top menu and choose the template that you wish to automate archiving for,

Click Archiving in the left-hand menu,

Choose the folder or subfolder that documents generated from the template should automatically be archived in and click the blue Save button.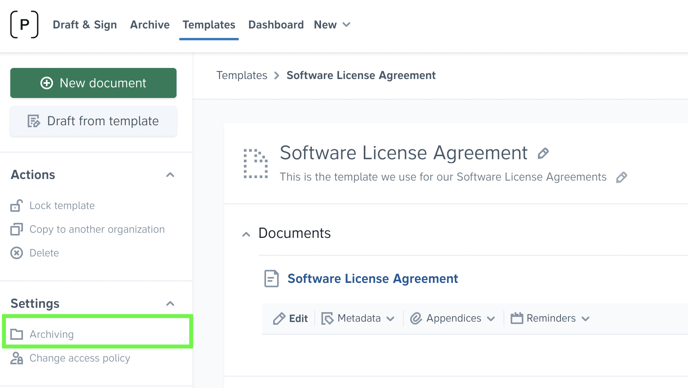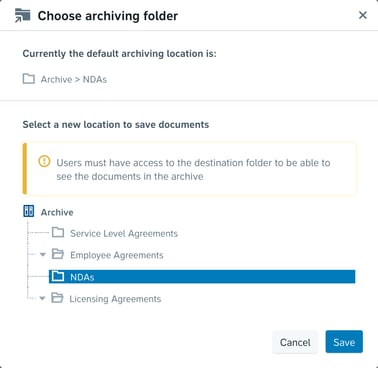 Note: You need to create the destination folder or subfolder for automatic archiving before choosing it as an archiving destination. Only teams with access to a certain folder will be able to see and access the folder.
Keep in mind! Once you choose an archive folder on the template level, users with access to the folder automatically get access to the generated
Project documents in that archive folder, unless the documents are later manually moved from the folder

Project in Draft & Sign, ⚠️ even if documents are later moved from that archive folder ⚠️