Learn more about how to handle passwords in your Precisely account
In some cases, it can happen that you don't have access to your password, for example:
you forgot the password
you'd like to reset your password for security or other reasons
you previously never created a password yourself (e.g. you took over another colleague's account, or you've been logging in with Google)
For any of those cases, you should do the following:
1) Enter your email connected to the Precisely account
2) Click Forgot password?
3) Check your email and create a new password through the link you receive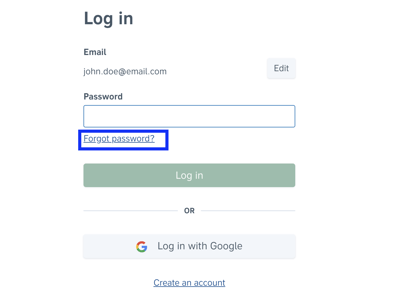 Are you not getting the email or have another type of login issue? Make sure to contact us!