Learn more about revoking signature requests and reasons for doing so
You may need to cancel an active signature request for multiple reasons. But what happens when you do?
Why would I need to cancel a signature request?
Some of the most common reasons for canceling an active signature request are:
The email address of a signee is faulty

Edits need to be made to the documents

Adding/removing appendices

Adding/removing signees
Note: Signees cannot be edited retroactively. If a signature request contains a faulty signee, you will need to cancel the signature request, edit the signee, and send the document for signing again.
Canceling a signature request
To cancel an active signature request, simply
Click Draft & sign in the top menu and click the project that has an active signature request,

Click the Cancel signing button in the document's options.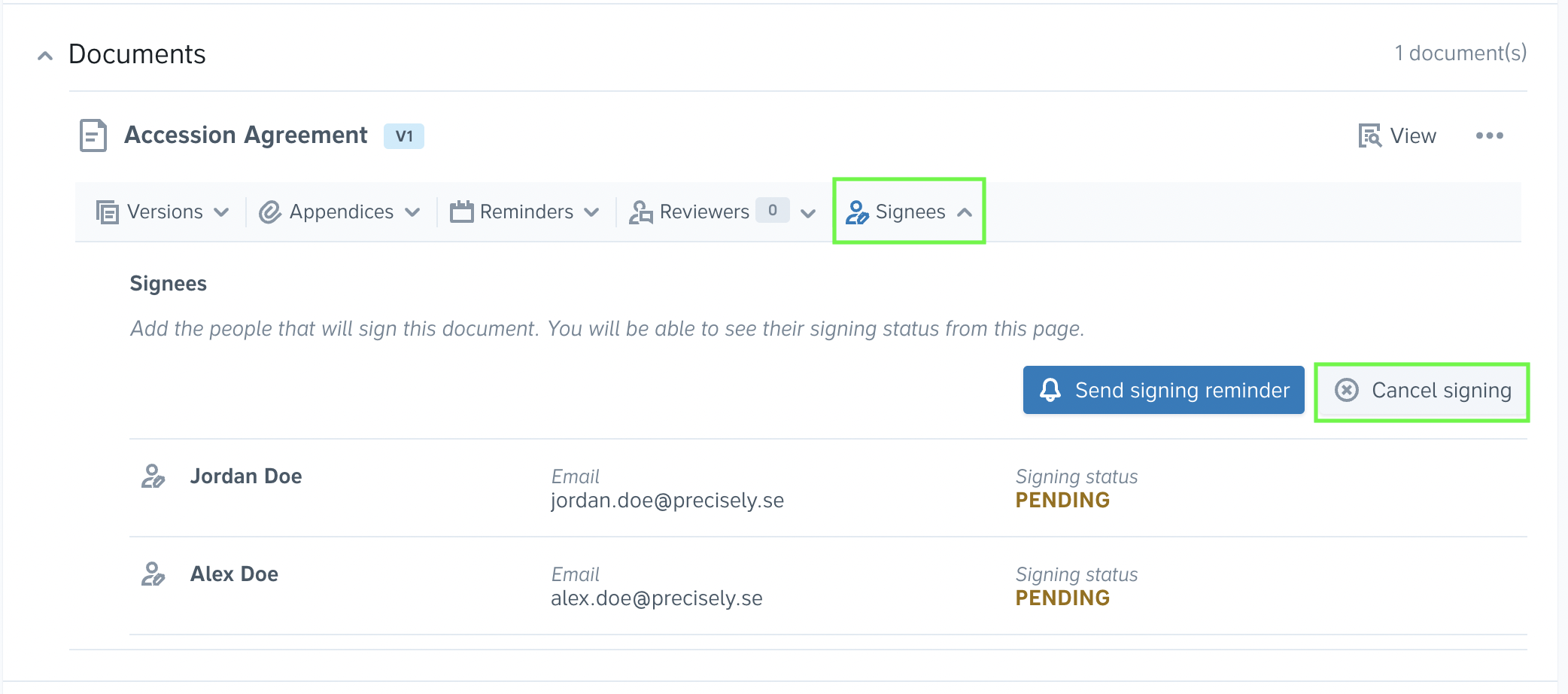 Once canceled, the signature page is no longer accessible and any signatures that have already been made are revoked.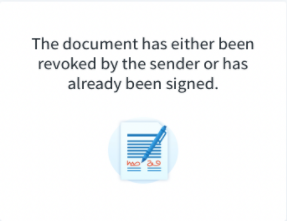 Note: Your signees do not receive any information that the signature request has been canceled unless they try to access the signature page. Because of this, it's good practice to include information about why the request was canceled when sending the document for signing anew.