Learn more about using Precisely's contract automation and contract management functionalities from within your Salesforce environment
Automatically generate Precisely contracts and move deals along from right within your Salesforce environment.
By integrating Precisely with your CRM, you are able to make use of Precisely features such as automated contract creation based on Salesforce data, sending contracts for e-signing and more. All from within Salesforce.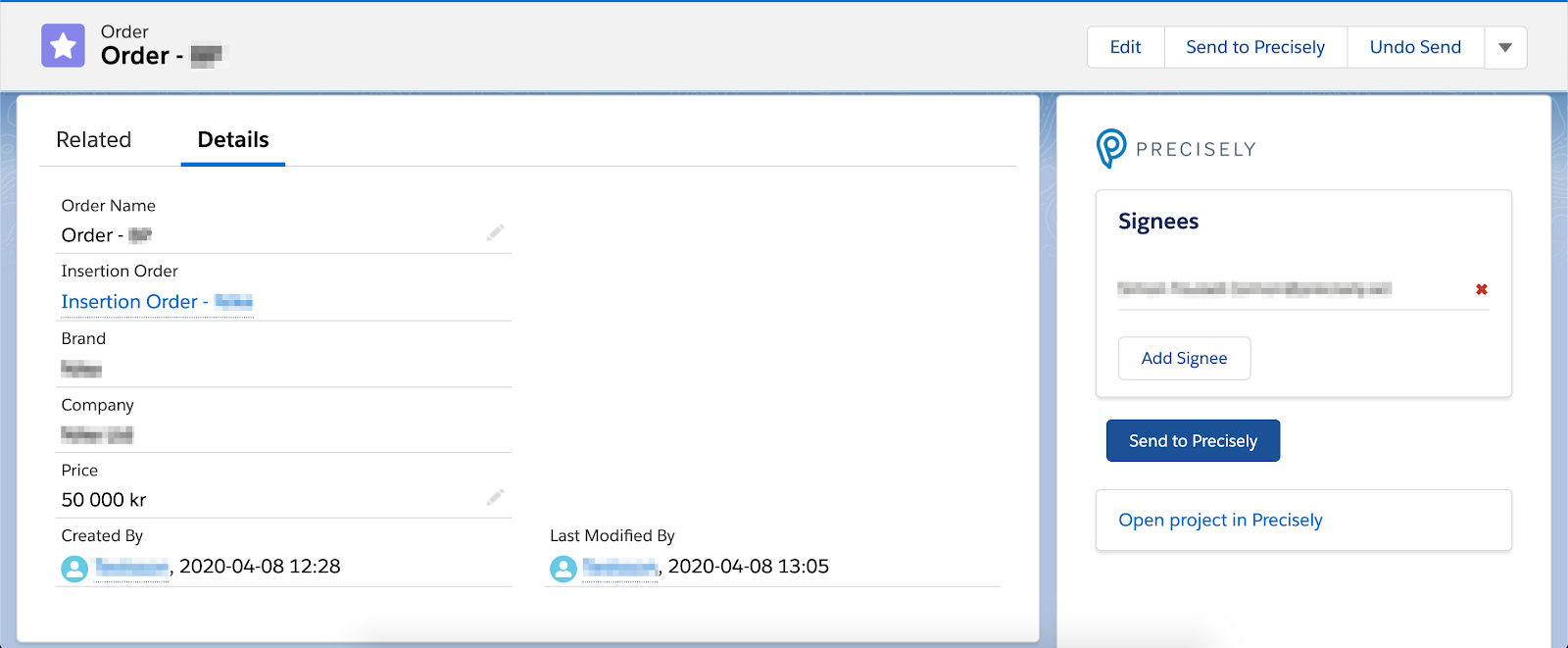 Note: Integrations are available to Precisely users on an Enterprise plan. Please contact us to learn more about how you can get started with Precisely + Salesforce.