Learn how to preview documents during the drafting process.
You're able to preview your document during the process of drafting (=answering the questionnaire), by clicking the Preview button. By doing that, you're able to see elements from both answered and unanswered questions.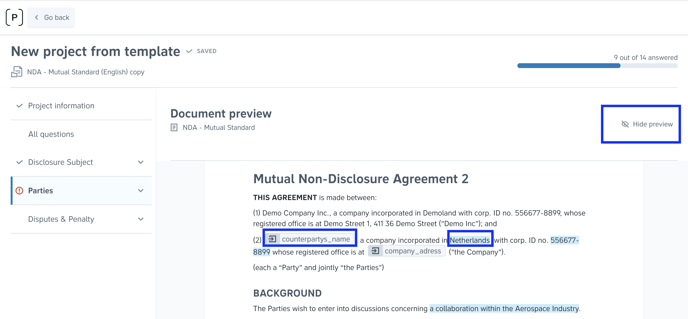 Note! To be able to see and use this feature, it must be enabled by the organisation's admin in the organisation settings.