Learn more about payments and how to sign up for a paid plan here
Precisely's for everyone; one person armies as well as global enterprises. To reflect the reality of businesses, we offers different packages depending on your needs.
To learn more about what can be included, please see Precisely's pricing page.
Don't hesitate to schedule a call with Precisely's contract automation experts if you want to know more.
To sign up for a paid plan, follow these steps:
Click your organization name in the top right menu and select Billing

Enter your credit card details and click Save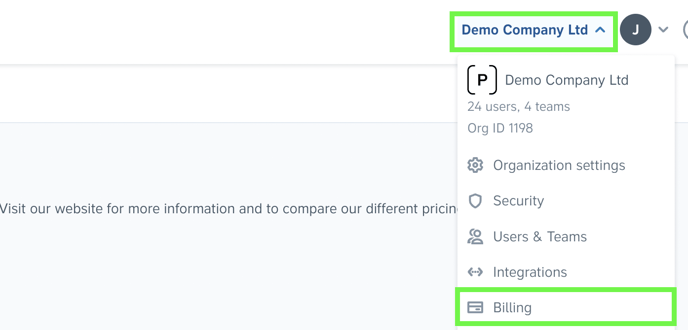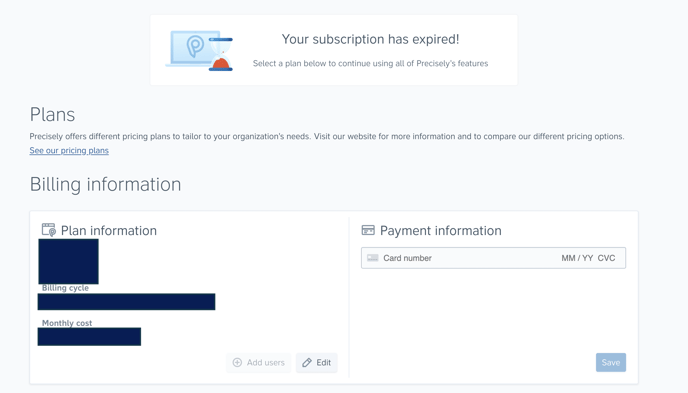 PS. Precisely offers a free 14-day trial for new users, so you can get to know the platform before choosing a plan!