Learn how to add an extra layer of security by enabling 2FA
You can make sure that your contracts are secure, even if someone gets a hold of your password, by enabling two-factor authentication.
Precisely offers two-factor authentication (2FA) through Google Authenticator (which is downloaded to your smartphone from Google Play or the App Store, free of charge).
Enabling two-factor authentication
To activate two-factor authentication, simply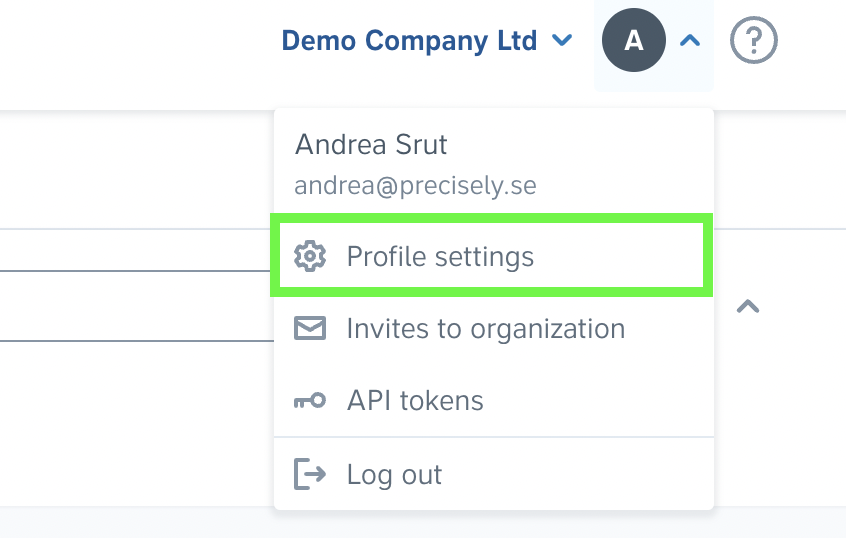 Click your name on the right-hand side of the top menu and choose Profile settings,

Click the green Enable two-factor authentication button at the bottom of your user settings,

Scan the code with Google Authenticator and enter the six-digit code displayed in the app,

Click the blue Enable button.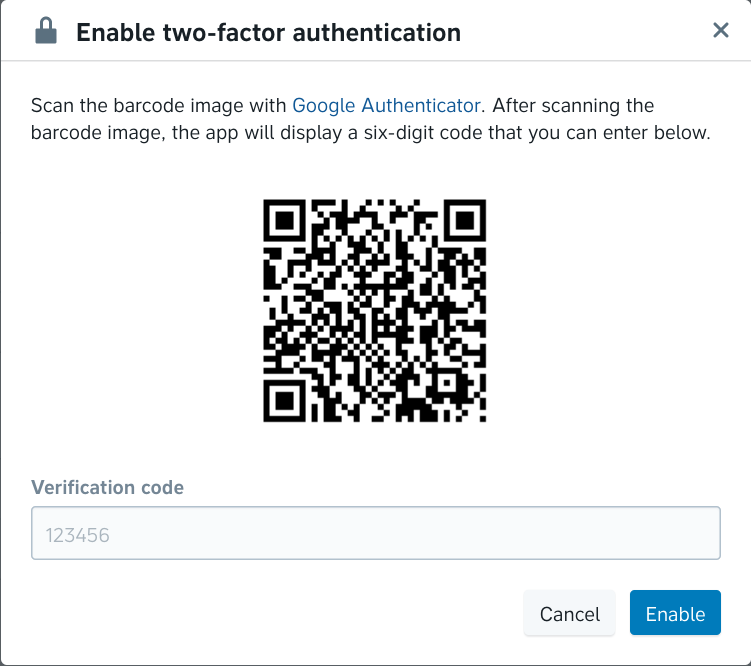 Make sure to keep your account safe!
Note: All contracts stored in the Precisely platform are protected by state-of-the-art infrastructure and bank-level security.