Learn how to copy a template from one organization to another
If you're an admin of multiple organizations, you can duplicate automated templates between them. This can be useful when setting up templates in a corporate group or if you're using Precisely to provide templates to multiple organizations as an external legal advisor.
To copy a template from an organization to another, simply
Click Templates in the top menu and choose the template you wish to duplicate,

Click Copy to another organization in the left-hand menu,

Choose the organization that you want to copy the template to and click the blue Copy button.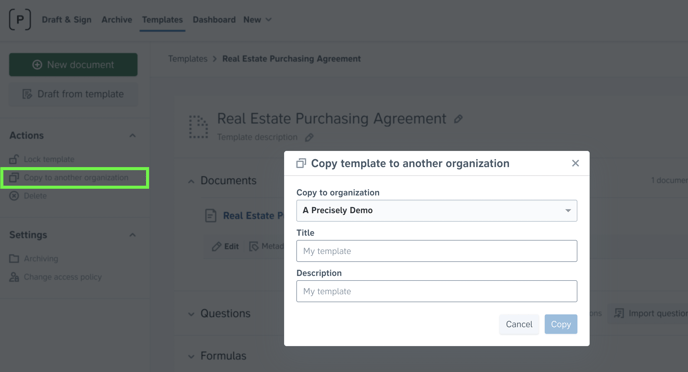 Note: The user copying the template between organizations needs to be an admin of both organizations.